Hi,
It has been quite some time since I have logged into my NIMIQ account using my Ledger Nano X hardware wallet on the Brave browser.
Now, upon trying to check up on my funds, it can't seem to complete the log in process. It just stays stuck in the "Fetching Your Addresses" phase (see screenshot below) for the longest time. I have also disabled the Brave browser "Shields" to no avail.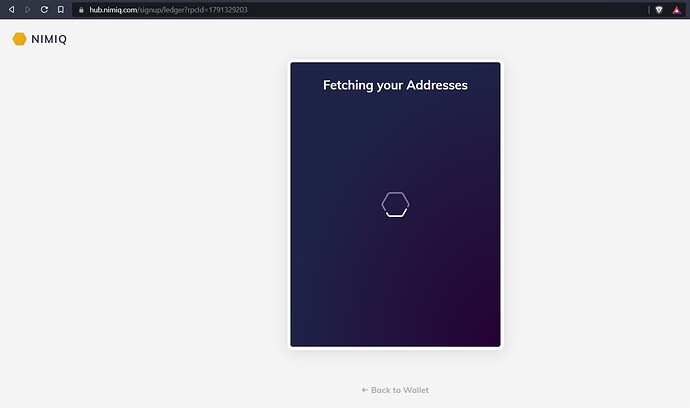 Have I missed a few "upgrade" steps that needed to be done on my side in order to allow use of my Ledger Nano X with the new NIMIQ Wallet 2.0? Please advise.
Note that I am due for a Firmware update on my Ledger Nano X. Will updating the firmware solve this issue? I was not keen on updating the firmware as I have lost my 24 word seed. I plan to first transfer my NIM to another ledger wallet in order "reset" my current one.
Please help!
I'm hoping to be able to access my funds again and not loose them.
Hope to hear from you soon.
Cheers.