Important Update on USDC support in Nimiq Wallet (native USDC)

Dear Nimiq Community,
We are excited to announce that you can now see the "native" Polygon USDC arriving in your Nimiq Wallet account. Full support for this feature will be rolled out in the near future.
As many platforms and services transition to embrace this new Polygon USDC standard—including Ledger—it is vital for all users to be well-informed. Please take a moment to note the following: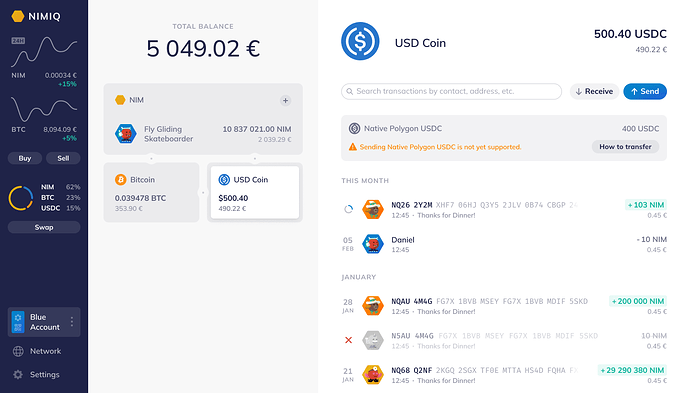 Transfer them right now: While native USDC transactions are not yet enabled in the Nimiq Wallet, you can use any wallet that supports them already. Since your funds are managed using your private key, you can import your 24 recovery words into other wallets that support the same standard (amount of words). Keep in mind that MATIC will be required for transactions in third-party wallets.
Converting "old" USDC.e: If you're looking to convert your USDC.e now, Binance and Coinbase are the recommended platforms. Both require KYC procedures.
Stay Updated: We're diligently working to expand our support for the new "native" USDC. Further updates will be shared as they become available.
Thank you for being a part of this journey. Your security and experience are our top priorities.
Warm regards, The Nimiq Team